Biodiversity English Fun Day 2010

Organizer: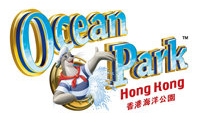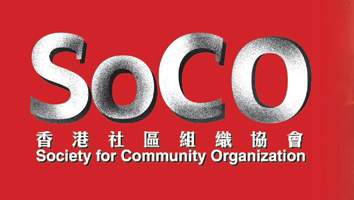 i-Learner Nebula Group,
supported by Ocean Park and volunteers from HKU Participants:

Participants
Fifty P.3- P.6 primary school students from low income families
Purpose
To celebrate the International Year of Biodiversity (IYB) declared by the United Nations, i-Learner organised the Biodiversity English Fun Day in Ocean Park in 2010 for primary school students from low income families. Through our carefully designed educational tour and fun English activities, students learned about the amazing diversity of life on Earth and the value it holds for humans. They were immersed in an authentic English learning environment when they interacted with i-Learner's native English speaking tutors and volunteers from Hong Kong University. It was a huge success!
Details
Venue: Ocean Park, Hong Kong
Free of charge
---
---
Words from Participants and Volunteers
---
Words from students
All students enjoy the English Fun Day and feel more interested in English because of it. Let's hear what they have to say about the day......
多謝i-Learner帶我去海洋公園, 第一次見到熊貓安安佳佳, 它們超可愛! 最難忘的是在威威天地玩旋轉木馬, 好開心啊! i-Learner的英語老師教懂我很多海洋生物的英文, 我下次一定會再去海洋公園探Napoleon Fish和 Dolphins!
今次海洋公園Fun Day最難忘的是雀鳥表演,令我更了解保護野生動物生態的重要性。另外, 我亦很多謝i-Learner的老師在海洋劇場耐心教悉我很多英文生字和完成工作紙, 我還記得所有同學一起在海洋劇場吃午餐!
---
Words from i-Learner NETs
The students were really friendly and chatty, asking lots of questions and telling me things about themselves and the animals that they saw, which meant they practiced their conversational English all day and learned lots of new words.

They were enthusiastic about the park and especially enjoyed being able to touch a starfish and sea cucumber, and didn't seem bothered that we missed the shows. I had loads of fun with them!
I thoroughly enjoyed leading Group 1 around Ocean Park. The children were smart, obedient, good natured, and generally a pleasure to be around. Vicky, my co-teacher, was good fun and very helpful.

Most of the activities worked really well, particularly the bird show, the acquarium tour, and the panda sanctuary.

I would also like to say how impressed I was by the Ocean Park staff. Their knowledge and enthusiasm really helped make the day a success.

Finally, thank you to Gordon and to Joe for organising such a fun and worthwhile day.
The students who participated in the i-Learner English Fun Day were a pleasure to spend time with. In addition to learning new vocabulary and material related to marine life and animals, they were also able to spend the entire day practicing their English with me.

All of the students in my group were very friendly and enthusiastic, and most made a serious effort to speak English as much as they could.

I had a wonderful time with the students at Ocean Park and look forward to seeing them again in the future.
I think the children who participated in i-Learner's English Fun Day used and learned English without realizing it because it was such an engaging and fun event. I certainly enjoyed it as much as they did and they seemed to be having a lot of fun!
---
Words from HKU volunteers
Though making learning fun is not an innovation, I was nevertheless impressed by the English Fun Day in many ways.

To me the activity was a meaningful activity. It is especially meaningful when I know that the children are from low income families. I saw their great potential and motivation for learning, and the English Fun Day was a good chance for the children to develop these.

Thanks to the i-learner company, the children were not afraid to speak English aloud and directly to the NET teacher, giving me, the "translator", a great sense of satisfaction.

I was also glad to see the children completing the exercises with great effort in turn for gifts, but what brought me the greatest joy was getting a 'yes!' from the question 'did the activity successfully boost your interest in learning English?'
Thanks for inviting us to participate in the i-Learner Biodiversity English Fun Day. I had lots of fun on that day and enjoyed it very much. The NET for Group 1 ,Matthew, was very kind .We made a good team when supervising children in our group! The children were active, smart and obedient. They were the most well behaved when compared with other groups,they all lined up one by one when we had to go from one place to place. I liked them a lot=)